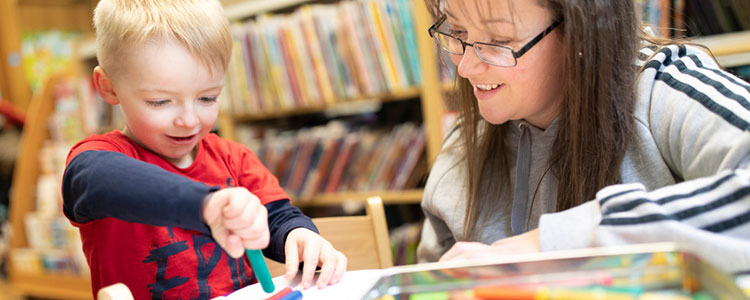 Become a Home-Start Volunteer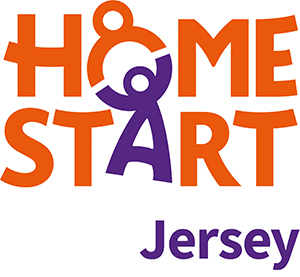 Brightly, a local charity that has been supporting families through some of their toughest times, for nearly 100 years, has launched a campaign to recruit volunteers to join their new scheme, Home-Start Jersey.
Home-Start Jersey is looking for people who can spare a few hours a week to help deliver their services to families. The support that volunteers give families today, will last a lifetime.
The new Home-Start Jersey service will be available to provide home-visiting support to three specific target groups:
care leavers aged 16-25;
families with pre-school children, where a parent is care experienced; and
families with pre-school children, where a child or a parent is experiencing poor health.
Volunteering for Home-Start Jersey
What will being part of Home-Start Jersey offer you as a volunteer?
As a Home-Start Jersey volunteer you will:
be making a real difference to a young family or a young person in Jersey
feel part of a team and be supported
build your self-confidence and develop your skills
enjoy the time you spend volunteering for Home-Start Jersey
feel useful, wanted and fulfilled within your role
receive initial and ongoing training
be paid expenses
have fun, learn lots, meet people and make a huge difference
What are we looking for from our volunteers?
Our volunteers will be required to:
attend initial and ongoing training
commit to visiting an individual or family on a weekly basis
undertake supervision to support them in their role
complete relevant paperwork
Steve Harvey, Volunteer Coordinator of Home-Start Jersey, said:
"Home Start Jersey is an important new local initiative which will support individuals and parents with many issues including isolation, loneliness, their mental health, financial worries, disabilities and bereavement.
We are looking for people who can give some of their spare time and kindness to make a real difference to another person's life. If you have the time, we have the role. Be a volunteer for Home-Start Jersey and make an impact that will last a lifetime."
Brightly (previously Brig-y-Don Children's Charity) will continue to undertake its current remit (to financially support care experienced children and young people).
Home-Start Jersey needs to recruit around 15 volunteers to help respond to families after COVID.
"Volunteering is a wonderfully rewarding opportunity to give your time knowing it is making a big difference to a family or individual in our community. It is such a simple concept but a really powerful one. Our volunteers will be all ages, genders, with many different backgrounds and experiences. Not all of them will be parents.
If you can spare a few hours each week, you could help an individual or parents not just survive but thrive. As a Home-Start Jersey volunteer, you will be given training and support to be effective and make a real difference to families in your community. You will also develop transferable skills which can support you in your life, whether that's at home or at work."
Jennie Mann, Head of Volunteering for Home-Start UK, said:
"Our roots in communities mean we are well placed to stand alongside families facing challenges in their lives. We are extremely proud to welcome Home-Start Jersey to the Home-Start network. We look forward to welcoming more volunteers on board to help us continue our vital work."
What next?
If you'd like to find out more, please email Steve, the Volunteer Coordinator, steve@brightly.je or ring 07797 796 392. Alternatively, please complete and submit the application form.
Volunteer Application Form
Home-Start is committed to safe recruitment practice.
More Info
Volunteer FAQ
If you want to get involved but have a question, the answer may be here.
More Info
Volunteer Specification / Role Description
Person specification and role description for a Home-Start Jersey volunteer.
More Info
Volunteer Stories
Take a look at our volunteer stories.
More Info